Do you often have trouble getting your work done? Maybe you've noticed your productivity slipping? It can happen to most people, and it doesn't have to be a permanent situation. This guide will explain the most common productivity mistakes and how you can fix them!
We will go through some of the most common time-wasters that get in the way of being productive. Then we'll show you how to fix these productivity mistakes with some productivity tips, boost your productivity and to-do lists, and make productive hours.
We will go through the following: Common mistakes that waste time. How to avoid them. Solutions that will help you work more efficiently. Tips on what you can do when this doesn't fix your problem.
So, without further ado, let's get started and join productive people!
Worst Productivity Mistakes and How to Fix Them?
You have probably heard the phrase: "The path to Hell is paved with good intentions." It is almost always true. We try and try but fall short of our goals.
You have to look around the workplace, and you will be able to figure out what is holding many people back from reaching their potential or diving into mental fatigue. See if you can relate to any of the following common productivity mistakes:
Not being systematic
You might be putting in more hours than your co-workers, but they seem to be working hard too. It isn't necessarily about how much you get done in a day. It's more about how much you get done in a week, month or year.
Many people make the mistake of believing they need to do more than their peers to succeed. This is not true because everyone's time is different. Some people work better under pressure, while others perform best when they take their time.
Take the work you're doing now. Break it down into small tasks. If you don't already, try using a time management tool. You can also use a writing tool with a built-in personal productivity timer (like how we do things here at Nootropedia). Knowing what you need to do and when you need to do it will help you be more systematic.
Not making the most of your time
Success is often made or broken by how well we can use our time. We have all heard stories of people who could use their time efficiently and make more money than they ever thought possible.
They could write a book on the best way to use their time. They allocated suitable hours to work on a task and used that time effectively. If they had not done this, they would have wasted time and not gotten any extra done.
You have a limited amount of time in a day. Make sure you're using your time wisely. Here are some ways you can start to make the most of your time:
Divide up different tasks into batches with specific time frames. Only allocate one hour at a time to get it done, and never any more than that. The sooner you do it, the sooner it's completed! Make sure that after each hour is up, take a 5-minute break (get yourself a cup of coffee or tea). Once the hour is up, get back to work. This way, you won't get burned out.
Focusing on the wrong tasks
This is one of the most common productivity mistakes that people make. Getting side-tracked or distracted by other work or unimportant tasks is easy when working on projects. Many people feel like they need to do everything that involves their job.
For example, if you are a graphic designer, you might focus on creating your clients' flyers and posters. However, this doesn't mean you must ignore the rest of your work. You can still complete other vital tasks too.
If you are not doing all your work well, you won't accomplish what needs to be done. If you don't focus on the right things, it's more likely that you'll burn yourself out.
However, if you keep your mind focused on all aspects of the job (besides the actual design), it will be much easier to complete everything and still get things done.
Not using your resources
If you are working for a company, then there is a good chance that they will provide you with some support. For example, you probably have an HR department or a customer service department that will help you on the job.
This doesn't mean you should expect them to do everything for you. They are here to assist and help, but if anyone can do it, then do it yourself.
You will get more fulfillment from your job if you solve your problems. If you leave the issue alone for too long, it will become even more challenging to fix. It is better to do something about it now before it gets worse.
Don't be afraid to ask other people for help if needed. There have been many cases where the company takes care of business and provides its employees with all the productivity tools they need to succeed at their jobs. Also, many other resources (e.g., the internet) are available to you. Use them!
Not being clear on your goals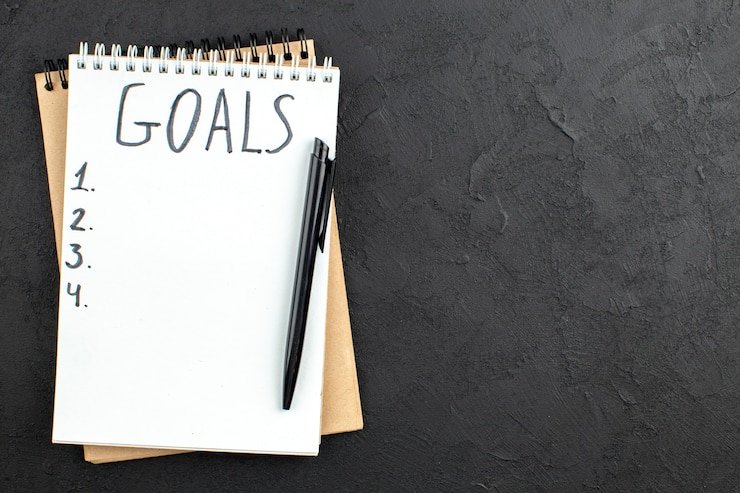 This is another common mistake people make in the office and at home. You might not even realize it, but it is something that you need to be aware of.
It may be challenging to get things done if you don't know exactly what you're working toward at any given time.
If you clearly understand what you need to do and how you will do it, or you are task switching, things won't get too out of hand.
For this to work, make sure that your goals are SMART. Your goals should be specific, measurable, attainable, realistic, and timely. If your goals are not SMART, you should revisit them and ask yourself if they are the best they can be.
In case you aren't sure what SMART goals are, here's a quick explanation:
Specific: If I don't know exactly what to do and how to do it, my goal is not clear enough.
Measurable: If I can't track my progress or keep tabs on my goal, I am not sure everything is done.
Attainable: If the goal is too difficult, it will be hard to accomplish it. If the goal seems easy, you might not be challenging yourself enough.
Realistic: The goal should not be too easy, and it should not be too hard either. It would help find a good balance to make things even.
Timely: If the goal is not set to a certain amount of time, it may take longer than you expect.
If your goal is not SMART, you should take some time to readjust it. You should keep track of how you are doing on your goals and always be working toward them.
Not managing your stress levels.
Everyone has some stress level in their lives, but that does not mean you can't control it or manage it better. You have to be careful not to let stress get out of hand. If it doesn't go away, it will cause you problems.
Stress can make it hard for you to concentrate and do your work. It can also cause you to take on more work than you can finish.
The primary way to manage stress is by controlling your body's reaction. If enough pressure happens too quickly, then it can become overwhelming. This can cause you to get angry or depressed.
However, your body doesn't have to react like this. You can take this time to relax and focus on finding a solution for whatever problem you are facing.
The best way to manage stress is by finding ways to relieve it (e.g., exercise, yoga, meditation). If there's nothing you can do immediately, try some relaxation exercises for the mind or take a nice hot bath and read a book!
Sometimes a good habit is needed to kill a bad habit and other productivity mistakes.
Listening to negative people
This is another part of the job that you should take control of. If other people tell you that you are doing a lousy job, they are probably wrong.
Your work may suffer if you don't believe them and keep going. Plus, if others constantly tell you things like this, they do not care about your progress or improvement. This might make them think they can boss you around and decide for you.
Change your attitude if you don't like the criticism or think it is unnecessary. If others stop telling you you are doing a lousy job, this might open up professional doors. You can become more successful and keep people interested in working with you.
If people think they can speak negatively about your work in public or to others, standing up for yourself and telling them that this is unacceptable behavior is essential.
If this is an employee who works with you, explain to them the importance of their job. Those who work in the office are there for a reason and have something to contribute to the team. If they cannot do this, you might need to rethink your position on having them there.
While they might not be difficult, there are still many things that you need to do. There is a process ahead for you, and if you stick to it, it will benefit your reputation and future.
If this only applies to the office or at work, then there are steps and a task list that you can follow to help improve your life overall. This includes changing common productivity mistakes people make and heading up to a better life balance.